VSD with isolator and pressure nutsch VSDIN
System for the prefiltration and drying of liquid, toxic products
As another example of an intelligent combination, PINK combines VSD vacuum drying ovens, isolators and pressure nutsches in integrated systems.
This combination enables the prefiltration of liquid products before the drying process, thus optimizing the work flow.
For applications, in which the filling and filtration of the product is to take place outside the isolator, PINK has designed a mobile pressure nutsch for contamination-free docking.
Pressure nutsch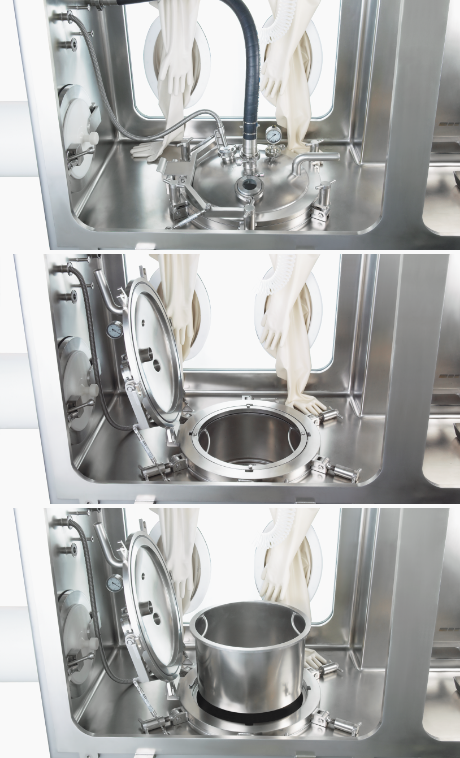 Isolator with mobile pressure nutsch
Isolator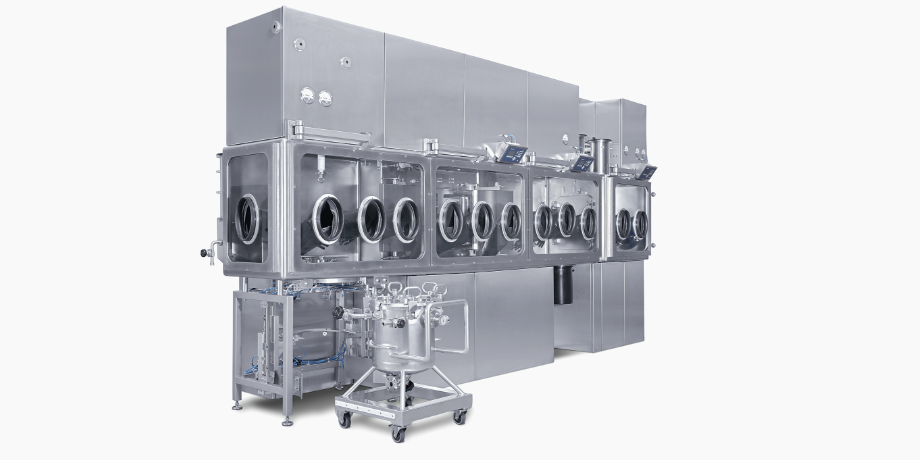 With pressure nutsch and filter mills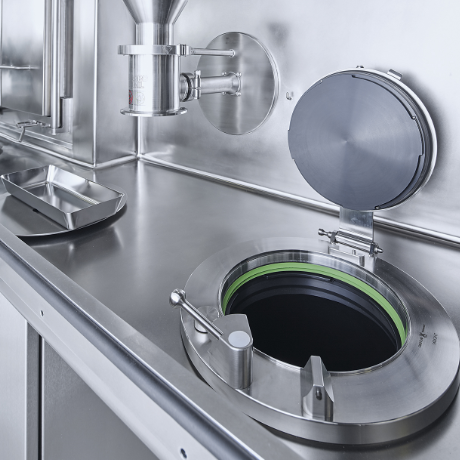 Filter mill and opening for filter cartridge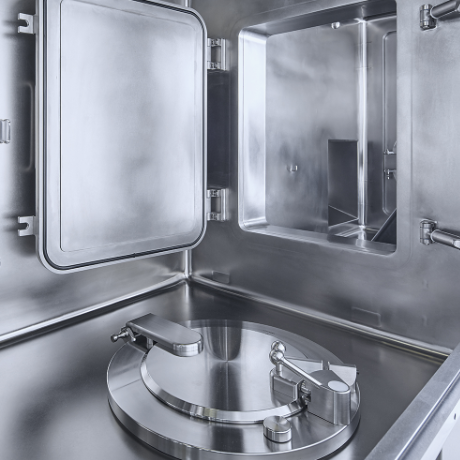 VSDIN interior view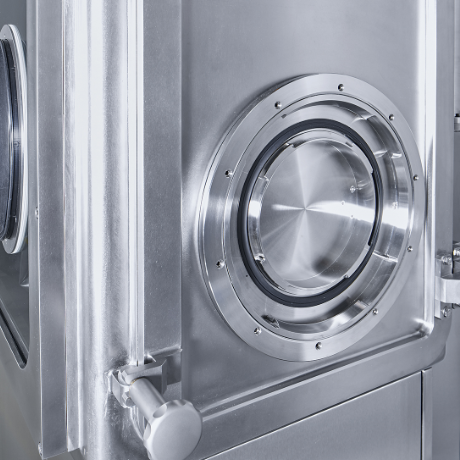 VSDIN exterior view
Compare Drying systems / Isolators
Type

VSD
VSDI
VSDIN
VSD-e
Type of system
Vacuum drying oven
Vacuum drying oven
with isolator
Vacuum drying oven
with isolator and pressure nutsch
Vacuum drying oven
Drying principle
Vacuum, heat
Vacuum, heat
Vacuum, heat
Vacuum, heat
Shelf area1
[m2]
1 to 20
0.2 to 2
0.2 to 2
0.18
Heating
Hot water, thermal oil
Hot water, thermal oil
Hot water, thermal oil
Electric
Temperature


[°C]

max. 200
max. 200
max. 200
max. 200
Materials
High-grade stainless steels, special materials such as Hastelloy, Inconel and titanium
High-grade stainless steels, special materials such as Hastelloy, Inconel and titanium
High-grade stainless steels, special materials such as Hastelloy, Inconel and titanium
High-grade stainless steels, special materials such as Hastelloy, Inconel and titanium
Surfaces
Ground and polished2
Ground and polished2
Ground and polished2
Ground and polished2

Options

Charging trays (standard and pharmaceutical design)
Charging and support cart loading
-
-
-
Wall installation
-
Pass-through design with lock function
-
-
-
ATEX design
-
Automated loading and charging
-
-
-
Validable CIP
-
-
-
1 Other sizes available on request, 2 Electropolished on request